Industrial HVAC Services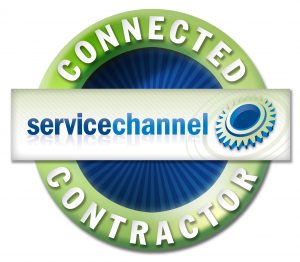 Operating a high-volume industrial facility is a highly complex undertaking. The multiplicity of factors that have to stay in check is lengthy and complex. People, stock, machines, and logistics all have to stay under control to maximize profitability. A slight slack in efficiency of any element can affect the whole system with dire financial repercussions.
At Oasis Heating and Cooling, we understand these complexities. Our team of highly knowledgeable and experienced HVAC experts is fully committed to providing reliable, efficient and hassle-free equipment with a goal of achieving optimal efficiency and zero downtime. We understand the critical nature of your operations which is why we pay close attention to the safety of your HVAC system. In the rare case that something fails, our response times are second to none. We will get you back up and running at peak efficiency in no time.
High Durability Industrial HVAC Equipment Sales
Whether you are setting up a new plant, plan spec or design-build, expanding operations, retrofitting or upgrading, Oasis heating and cooling is the HVAC solutions company of choice. We understand that HVAC equipment is an investment in your business. Our industry experts will carefully walk you through our innovative, forward-thinking designs that provide seamless building air systems so you and your team can focus on the more important work at hand. All units are carefully sourced from leading brands to ensure quality, value for your money and sustainable performance. Additionally, our unique process ensures that we will complete your project quickly without compromising your operations or quality of the installation. Our factory trained, highly knowledgeable and friendly experts will install your new system in strict adherence to manufacturer guidelines and in accordance with industry best practices. You can trust our products and professional installation to guarantee a comfortable space for a long time.
Preventive Industrial HVAC System Maintenance
With all the critical operations of a manufacturing plant, a failing or malfunctioning HVAC system is an unwelcome inconvenience. This is why our experts recommend that you perform periodic maintenance and servicing of your HVAC system to keep it at peak performance and efficiency all through the year. At Oasis Heating and Cooling, we offer convenient, hassle free and thorough maintenance service to keep your HVAC operating smoothly and efficiently for maximum comfort and cost-efficiency.
Core to our objective of providing highly efficient and cost friendly HVAC solutions to our customers, we offer our customers a three-tier service plan. This service contract takes to account your unique needs, space and the equipment available with a choice between Silver and Platinum Annual Plans. We can also provide recommendations on how to improve the energy efficiency of your HVAC system to keep your utility bill as low as possible.
Friendly and Top Quality Commercial HVAC System Repair Service
Regardless of the type or brand of equipment you have, our extensively experienced experts have worked on it before and you can trust that we will repair it correctly. We have the technical know-how and industry experience to diagnose, adjust and/or repair heating and cooling systems from all leading manufacturers – all at a moment's notice. Furthermore, with the platinum plan service contract, you will not incur any overtime charges for our repair services. Our technicians are professional, highly knowledgeable and very friendly. Contact us today to learn more.