Company History & Reviews
Here at Oasis Heating and Cooling, family is paramount ever since the opening of our company in 2004. We strive to provide the upmost professional service while making you feel like a friend is doing you a favor. Not only do we pride ourselves on service to our customers, we take the time to get to know them and will go the extra mile because we want all of our customers to always know they can depend on us.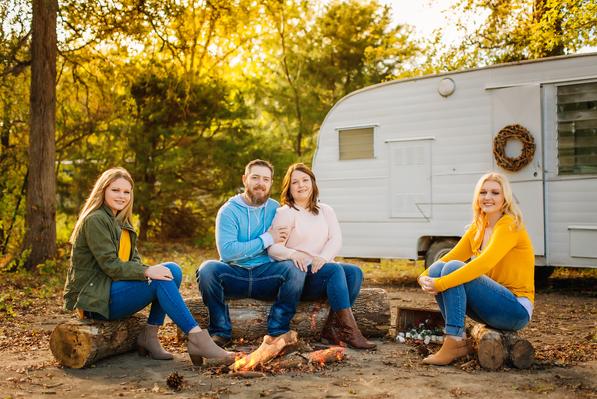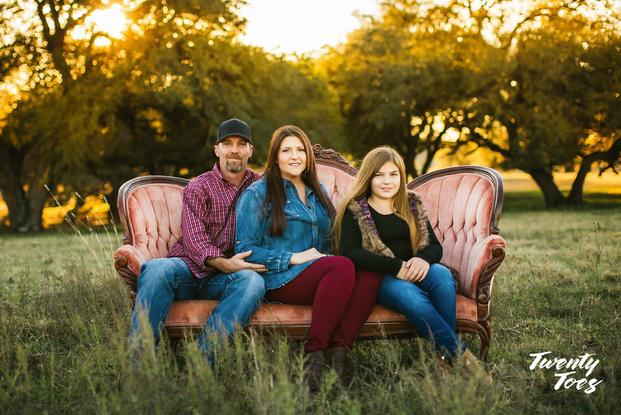 Here is what customers are saying about Oasis
Testimonial 4
We had a huge concert coming up in two weeks and seven AC units in the building went down within days of each other. Oasis came in, ordered units and had them installed and running just in time for the concert.  They even worked with us on the price since it was such a large and unexpected expense to us. They will be the only ones to ever work on our units!
Testimonial 3
Fast friendly service at a very reasonable cost. They showed up found the problem quickly and had it fixed within the hour. The technician even explained the problem and showed us how to prevent it from happening again. Would highly recommend these folks.
Testimonial 2
We had just replaced our carpet in our home when our ac went out. The unit was bad and we had to replace everything inside. Oasis did the work and was very careful and clean which was a huge worry for me with the new carpet. They made as little mess as possible and even cleaned up the hallway when done. A lot of companies leave that for you to clean up, I was very impressed and grateful. Would recommend them any time.
Testimonial 1
Our AC went out at 7PM one evening, so we called Oasis. The technician said he was finishing up a call and said he that he would be there soon. He arrived within the hour and got us up and running quickly. We later found out he had been on the other job for 12 hrs that day and was supposed to be going home but he said he didn't want our family to not have AC all night in the 100 degree weather so he took care of our family before he went home to his, that's what I call service and that's why we don't ever call on anyone but Oasis.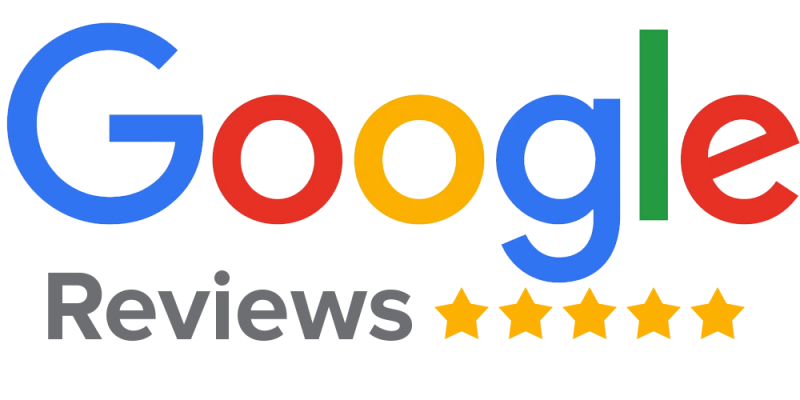 James Grossman
17:19 02 Jul 20
We called Oasis to come out when our A/C stopped cooling. We had another company out about 3 weeks earlier for the same

problem. Oasis responded promptly. Bryan was very thorough and performed some services which should have been by the other company. He explained exactly what he found and what he was doing to fix the problem, then followed up with us the next morning . We would definitely recommend this company for anyone needing air conditioning service.

read more
Jennifer Leard
23:09 20 Jun 20
Called today and we received same day service. The tech Levi was very nice and helpful. Had the air back on very

quickly!! For sure will come back if ever needed. BEDERKA HOUSEHOLD

read more
Cameron Carrizales
15:33 15 May 20
Fast response on short notice. New parts were American made and were reasonably priced. Fast installation, great work!
New Man
14:44 30 Apr 20
Called Oasis and they took care of me the next day(I called at 5:45pm the day before). Justin came out and explained

what he was seeing and how to fix it then fixed it. Excellent work and will use again. Do not hesitate.

read more
Lewis Helt
22:40 19 Apr 20
John was very informative and took the time to address all my concerns and answer all my questions. I was blown away by

the level of expertise and professionalism. My go to guys from this point forward.

read more
liz Helms
19:48 09 Apr 20
Eric's is a fantastic job! He was extremely respectful and nice. He was quick and thorough and made sure I was aware

of the issue going on; my a/c was blowing out hot air and it was a pain to say the least but he got it all fixed and cooling in less than 40 minutes!!! Would most definitely recommend him to everyone having an a/c or heating problem !

read more
Elizabeth Black
21:17 23 Mar 20
Thank you for the fast response and quick installation on our new ac. Its always hard to make quick decisions when old

units die but you presented all pur options with no pressure. Then when we choose your installation was faster then expected. We are now loyal customers.

read more
Mike Byron
20:59 04 Mar 20
Quick to return text, calls or emails. Great consultation on the phone too for my service
Susanne Nemmer
02:02 21 Feb 20
I called Oasis on a prayer after a Google search. Back story....The heat had been out in my house all day on a

43° day as I waited on another service company (whom shall remain nameless here). That companies technician came and left after 10 minutes of looking at my unit and said he couldn't figure out the problem. At 4:30pm he was gone and the internal temp in my house was a crisp 57°. I called Oasis and like I said, with a prayer that they would even come on short notice. I had Eric the technician at my house in 45 minutes, and the problem diagnosed (a transformer) and repaired in an additional 30 minutes. The over time charge was reasonable and the warm air flowed instantly. Could it be my prayer was answered?Oasis is definitely a service company worth praise. Susanne Nemmer

read more
Kim McCall
20:56 11 Feb 20
Always excellent service and professional technicians! I would highly recommend Oasis.
Kevin Austin
19:21 11 Feb 20
Eric has done a great job every time he has come. We have been very pleased with the work, communication and

professionalism.

read more
Jaclyn Guerrero
01:08 18 Jan 20
Eric came out to fix our heater and he was very helpful and professional in answering all our questions and concerns.

He went the extra mile in making sure everything was working properly and I would recommend them to anyone and everyone I know. Thank you Eric for doing such a wonderful job and taking pride in what you do. This company is very lucky to have you as an employee.thanks again, Joe and Evelyn Guerrero

read more
Kyle Rowlee
02:30 29 Aug 19
Gary and his team did an awesome job on installing our new outside hvac unit. Great customer service, knowledgeable

staff, and walked us through every step. Highly recommend!

read more
Roshni Patel
14:30 14 Aug 19
The guy was extremely nice and helpful but I called the company bc I didnt know why the water was leaking, and I got

charged $86 just for them to come out and tell me it's not a HVAC issue. 10 min job and paid $86 and then I have to pay someone else to fix it.

read more
David Steeley
01:49 25 Jul 19
Jonny came out promptly and provided our AC service. The company has integrity, they will not try to up-sell you into

something you don't need. They will install anything you want. Jonny provided great customer service and they have my business for life.

read more
Alicia Williams
17:44 24 Jun 19
Brian with Oasis, was amazing. He wouldn't give up until he figured out our problem. Thank you for your hard work.
Lisa Balderas
18:15 19 Jun 19
We had water coming up through the carpet and could not find the problem so we called Oasis Heating & Cooling to come

look at our unit. They came out that day ( so awesome ) and it turn out to be the condenser Brian Stuckey took care of it and kept us in the loop the whole time. He was very friendly and helpful.

read more
Brittany Rodriguez
01:58 09 Jun 19
John came out and fixed our a/c. Was a fast response and a great guy. Will recomend oasis to all my friends.
Roger Jordan
01:54 09 Jun 19
John was excelent on working on our air conditioner. He was very professional, and will recomend oasis.
Karly Latham
18:20 03 Jun 19
Quick response, friendly, and professional! I also really liked that they texted a photo of the technician coming.
Dawn James
15:28 03 May 19
Oasis was able to fix my A/C Unit SAME DAY. Knowledgeable, friendly, and very reasonable in price. Awesome first rate

service!!!!

read more
Tiffany Love
01:42 02 May 19
John does fantastic work! He was extremely knowledgeable and respectable. Great neat and clean work. Will recommend

using Oasis Heating and Cooling for all your A/C needs.

read more
polow mobtv
21:06 01 May 19
daryl brown
13:48 01 May 19
Love this company fast and good service!!!
Jim Sciascia
00:04 10 Mar 19
Oasis is a great family own company. They come when you need them day or night. My Teck Eric was hepfull and very

knowledgeable about my unit and did an outstanding job. I use to use that other company (LP) but I moved over to Oasis and have been very satifiied with the change. They don;t try to sell me stuff that I don't need and my A/c unit has been running better then ever since I change over to them. So what are you waiting for come over to Oasis and get the best for less. James Sciascia

read more
Ashley Casper
15:24 22 Feb 19
Oasis has provided us with amazing services on numerous occasions. They have gone out of their way to fix our heater

several times to make sure that we never had to go with out. I will never use another company! They are great for commercial and residential!!!! Make sure to use them for all of your heating and cooling needs!!

read more
Megan Miller
21:09 17 Aug 18
I've had the pleasure of doing business with Oasis for close to 15 years; I use their service at my own home and

highly recommend them to my friends and family. Gary Sims & crew thank you for taking care of me and my large extended family.

read more
Nate Landreth
16:24 30 Mar 18
I highly recommend Oasis for any HVAC endeavor.I have been building in the Waco area for over 10 years and Oasis has

been my go to for HVAC for the last 8 years. Once you find someone that cares as much about your success as their's, you must hold onto them.I have used Oasis on multi-family, single family new construction, remodels, wall units in garages, and even added an entire floor and AC unit to an existing single-story home. On that project, they of course fixed all the mistakes from the other company that installed the unit downstairs while they were there installing the new system for upstairs. Homeowners were much more happy with airflow after we left. On top of that, you would never know the house wasn't 2 story to begin with.Gary and the team are there from the design all the way to servicing the units years later. I have always felt like they are on my side. They have a depth of knowledge and way of looking at things from future perspective. Building houses and working with multiple clients can be a daunting task, but I always know I can count on Oasis to get it done.From a business standpoint, as a business owner, I see the investment in technology, processes, and training that Oasis commits to and IT PAYS OFF. I know when they will be there when they say the will be, because they actually can schedule well. I can call 2 weeks out and they can tell me what day exactly will work, and actually be there.Just look at the pictures.... if the job is this clean... just think about how efficient and organized the business is.Oasis truly does care about the success of the project, being on time, and under budget. MyCompany and I thank Oasis for a JOB ALWAYS WELL DONE!

read more
Andrea Pina
02:58 15 Feb 18
All I can say is good job guys! Thank you for getting my dad's heat figured out. You guys were Johnny on the spot even

on Saturday for him. We appreciate the great work and professional response and service.

read more
Jason Pina
20:32 12 Feb 18
By far the best HVAC company!!!! Gary and his team responded same day when my unit stopped working. Due to the age and

condition of the unit we decided to replace. They did not hesitate and jumped right in even on Saturday. My air was back on same day and could not be more appreciative of the work and care they took of my home. I will be recommending them to all my friends and family. Thanks Oasis for being there.

read more
Donna Hollingsworth
12:40 12 Feb 18
I have been using Brody since before he started Oasis Heating and Cooling. Everyone is very polite and professional.

This business is ran very efficiently. Even in emergencies they respond very quickly. During this last cold snap our heater went out they were there with in three hours of me calling! Highly recommended!!

read more
Sheila Payne
20:07 10 Feb 18
Love that your local. And I voted you on locals love us. It's convenient when I need air conditioning fixed. Staff is

very friendly.

read more
Terry Wall
13:10 10 Feb 18
Excellent prompt service and super friendly staff! Use these guys and you'll feel like you have family in the AC

business! Call Gary and staff for all heating and AC needs.

read more
Angie Coleman
16:26 19 Dec 17
We have used Oasis for all of our heating and cooling needs for years, and they have always been fast, reliable and

honest. Today Chris came promptly, and was able to diagnosis and repair an issue with our heater. I was afraid we would not have heat when the next cold front hits, but he fixed us right up! Gary always follows up after appointments to make sure we were well taken care of.

read more
Next Reviews
Write a review