Company History & Reviews
Here at Oasis Heating and Cooling, family is paramount ever since the opening of our company in 2004. We strive to provide the upmost professional service while making you feel like a friend is doing you a favor. Not only do we pride ourselves on service to our customers, we take the time to get to know them and will go the extra mile because we want all of our customers to always know they can depend on us.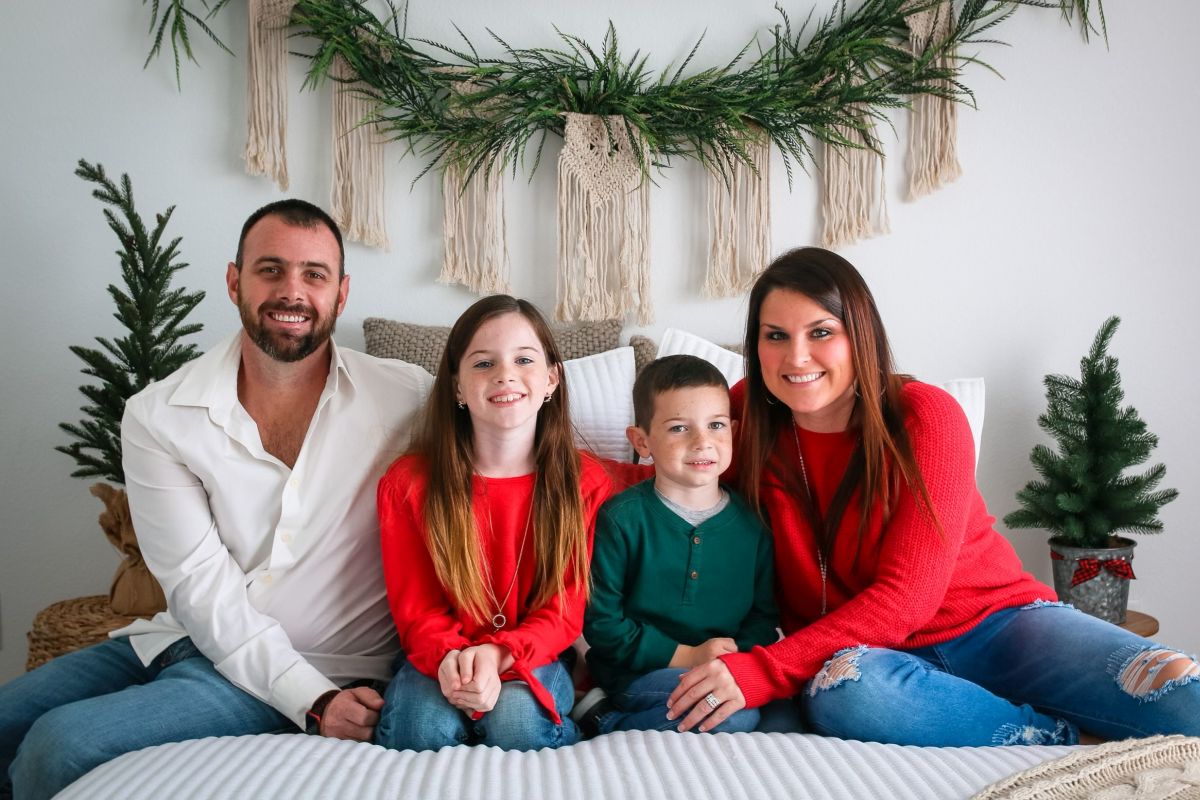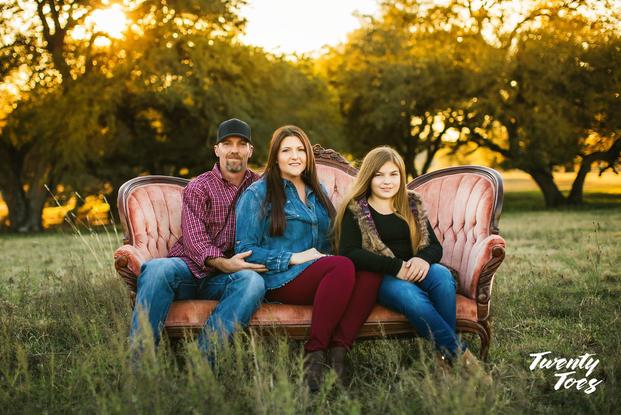 Here is what customers are saying about Oasis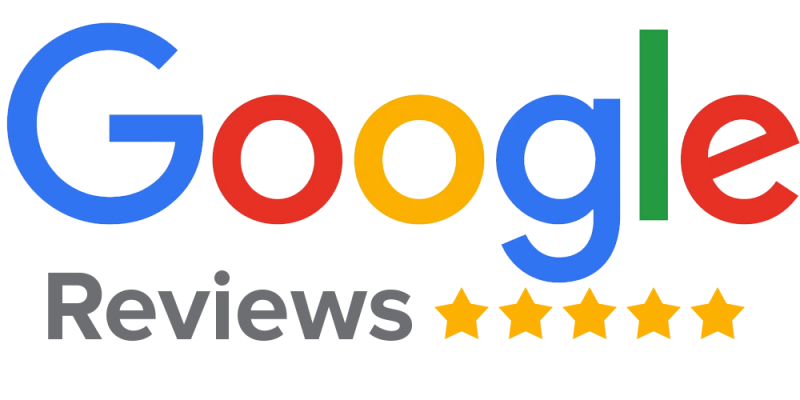 Luevada Posey
16:08 16 Nov 23
First time I've used this company and I'm very happy with the service. I called yesterday and had an appointment

for this morning. Dustin was very friendly and answered all of my questions. I will definitely be using Oasis for my future heating and air issues.

read more
palmira campos
16:35 31 Oct 23
Steve was wonderful!!! We will definitely use you for any future needs. He also checked to make sure our smoke

detectors were working. Very friendly and very professional.

read more
Courtney Meyer
22:05 14 Oct 23
We used Oasis to have exhaust fans installed in our bathrooms. Levi came out & gave us the quote for the work; he was

informative and answered all of our questions. Samuel and Brennon did the duct work for the fans. Both were professional, and kept us updated on their work. Both exhaust fans work great; we are grateful to have them now. I would highly recommend Oasis and will continue to use them in the future!

read more
Jaime Flores
20:55 13 Oct 23
Steven McKinney did an excellent job and was very professional. After contacting 5 different companies, no one would

show up, but OASIS Heating and Cooling was here within the next day. I would highly recommend this company!!

read more
Geneva Mull
22:55 08 Sep 23
Patrick was awesome! He came in and checked my AC and had it fixed very quickly. He was very courteous and friendly

even though the temperature was 109 degrees.I have used Oasis heating for several years and have never had any issues with any of the techs. I appreciate the work they do.

read more
Riley Evans
23:53 07 Sep 23
Great price, fast work, smart techs! Tech Brenner arrived quickly, troubleshooted the issue and fixed it in less than

an hour. Very nice guy and knowledgeable. Will definitely do business again in the future. Thank you!

read more
Cody Lassetter
22:27 07 Sep 23
I had a phenomenal experience with Oasis Heating & Cooking from start to finish. The customer service at their office

was on point. Their technician Dustin was extremely timely, very through, and knowledgeable. I would highly recommend this business.

read more
Charlotte Lillard
22:21 05 Sep 23
I can not say enough about this business. We recently had a heatpump installed and they came on time. The first air

handler was damaged and they refused to install it. Within minutes a new unit was delivered. The temps that day reached 107 and the installers worked with great efficiency. We did run into a few more problems but Oasis handled them wonderfully. We will always be grateful that they have such great integrity and are so very professional. They have my business forever.Thanks to all.Charlotte and Neal

read more
Jennifer Riggs
10:42 01 Sep 23
Brayden is extremely professional and works hard to provide great service to meet customer needs in this heat! He

communicates throughout the process and really makes the customer feel valued. Oasis has always been responsive when something is needed.

read more
Karl, Bruce Snelgrove
02:57 18 Aug 23
I let Oasis know we had an issue with our ac. this team at Oasis was on top of this job from the get go. Dustin was

our technician, I do not think you could find a tech who was more professional, caring and honest than Dustin. This is the second time we have used Oasis at our residence, and we will continue to do so. I high recommend Oasis for the issues you have with your HVAC systems

read more
Jennifer Adkins
14:43 15 Aug 23
Super prompt service! Our AC was not working on one of the hottest days we've had - Levi was at our house an hour and

10 minutes after we called, on a Friday evening, no less!! He was fast and efficient - identified the problem right away. He replaced the capacitor within 15 minutes, then stayed to ensure the unit was blowing cold air again before he left. I would highly recommend Oasis!!

read more
Hop Britten
19:59 06 Aug 23
Steve McKenny did awesome. Came by and got us running. But later had a different problem and he came back at 10 pm.

Told me he couldn't sleep if he knew a customers AC was not working. I would ask for him the next time I need work done. Thanks Howard Britten

read more
Mike Green
20:45 05 Aug 23
Justin did a great job! He came out on a hot, 106 degree, day and quickly fixed our AC. Oasis is always professional

and quick to show up when your AC goes down. If your looking for an HVAC company look no further than Oasis.

read more
Elster Green
19:09 04 Aug 23
We contacted Patrick Nugent to schedule a service call and they sent Steve Mckinney out. He did a great job, very

professional and knowledgeable on what he was doing, explained everything so I understood what was going on and fixed everything. He went above and beyond to help us out with a number of issues. Highly recommend Oasis Heating and Cooling.

read more
Mike Hoke
15:30 26 Jul 23
I can't say enough about these guys..They have moved mountains to do the repairs I need... always prompt.. on time..

very professional... They are the only ones I call.. Thanks Oasis...

read more
Andrew Palican
23:03 19 Jul 23
Overall great experience from start to finish. Amanda was attentive, extremely helpful, and quickly scheduled our

repair. Very happy with our technician Steve; he was knowledgeable, identified the root cause of failure, made the repairs, and took the time to explain everything. Highly recommend.

read more
Roger Kendle
14:35 12 Jul 23
Once again incredible service. Our AC stopped working last night. I called this morning and they were there within a

few hours and fixed the issue. Great news since temps are in the low 100's right now. Highly recommend them for all your HVAC needs

read more
Bobby Alexander
00:19 08 Jul 23
Called oasis in the morning for a/c unit freezing up and 30 minutes later received a text they would be there the same

day and will call before coming out. Very responsive. Steve was professional, friendly, and informative. Showed me everything he did and explained it. Checked everything twice before leaving. Thank you Oasis and Steve.

read more
Letitia Estep
15:50 07 Jul 23
My experience with the HVAC technician from Oasis HTG & A/C was perfect. The HVAC technician explained his inspection

of the a/c unit. He said he was going to find out what was wrong with my a/c, and he did. The capacitor in the outside unit needed to be replaced. I appreciated his advice on starting to save for a new unit; it is a good idea to always be prepared.Thank you, Oasis, for having knowledgeable, efficient, and kind technicians.

read more
Lori Hoke
01:36 06 Jul 23
We called about ac not working well in this heat. Within hours, a technician let us know he was on his way over. He

took his time to make sure it was working better before he left. Great service, speedy response, cost was very reasonable. Will definitely call again when ac needs some help.

read more
therese monson
23:27 26 Jun 23
They came out and fixed a problem with the condensation line, fixed so that going forward There should be less chance

of it clogging and it backing up leaking on the floor and carpet. I am very appreciative of the work they do!Very respectful and efficient!!

read more
Ron Mason
21:04 12 May 23
Technician was friendly, professional, informative and quick. He is greatly appreciated Thanks again Oasis for

working with my schedule on short notice. You all have gained a customer as long as I am living in waco

read more
Joshua Krammes
21:42 15 Apr 23
Steve did an AMAZING job. Very informative and helpful. Answered all questions and went above and beyond to maximize

our systems performance. HANDS DOWN THE BEST AROUND! 1000% Recommend! Thank you Oasis!

read more
Carl Berger
15:51 14 Apr 23
Had a problem with my inside A/C fan not cutting off. Called in the morning and they were able to get to me right away.

Steve was very nice and was able to fix the problem. Took around 2 hours and the price was really fair.

read more
Kelly Draper
23:36 03 Apr 23
Steve McKinney was my service tech today and he did an awesome job of reconnecting my condensing unit. Steve is an

extremely pleasant person and his AC skills are second to none.

read more
Allen Lee
00:56 25 Mar 23
Steve did a great job. Our unit was a pound low on freon. He got us cooling again. He was courteous, thorough, and

helpful. The repair was reasonably priced. Thanks Oasis!

read more
Alan Bleemel
21:58 14 Mar 23
Oasis tech Steve McKinney was great, very friendly, very knowledgeable super fast coming out to take care of

problem.Priced well. Will use services again and would definitely recommend!!! (Lorena area )

read more
Kyle Harward
01:18 24 Feb 23
Highly recommend Oasis H&C for your HVAC needs!Patrick and his crews are professionals and do excellent quality work.

They installed two new HVAC and IAQ systems, rebuilt my plenums, reconfigured ducts, and added insulation in my attic spaces.Prices were fair and quite frankly worth it for the quality of work. They treated my home like it was their own.

read more
Don Forbes
22:34 13 Jan 23
We had our AC/Heating Unit replaced with a Heat Pump. Levi arrived on time and worked quickly to remove the old unit

and replace it with the new unit. Very professional. I would recommend their services.

read more
Karl Sheppard
18:07 09 Jan 23
Oasis did warranty work on our HVAC system at our recently built home. Oasis was not the original installer but the

warranty work they did was much better quality and more professional than the original installer. We were really impressed with the technicians and their professionalism and work ethic!

read more
Coleen Scurlock
21:04 10 Oct 22
Jesus arrived promptly and was able to determine the problem quickly. He explained what was wrong and what needed to be

done to repair it. He repaired it in a timely manner and answered all questions. I highly recommend Oasis Heating and Air Conditioning. They are reliable, knowledgeable and always provide excellent service!

read more
Larry Matteson
18:17 23 Sep 22
I manage Rite Space Storage in Hewitt, TX. We have 16 HVAC Systems on the property. Every time I call them, maybe due

to this being a Commercial account, they usually are here that day. All of the guys who come out here are very knowledgeable and prompt, they get right to the issue, after I explain my issue, and diagnose like the pro's they are. Everyone in the office has been cheerful and respectful, toward any of us that may call for service.Thanks guy's, we appreciate all you have done, and will do for the community.

read more
Eric Vlam
22:39 13 Sep 22
The techs came in on time and prepared to finish the full uninstall and reinstall of the new compressor and air

handler. They took their time and repaired all the issues we had from the previous installation. They all took the time to make sure this installation was done perfectly. Very satisfied with this company and the work.

read more
Dezzi Nezzi
16:22 15 Aug 22
Jake was amazing and so helpful. He had the air conditioner fixed and was very professional and nice. He came out on a

Sunday to help us. I would recommend this company to everyone.

read more
Kim Rodriguez
14:26 31 Jul 22
It's HOT! And it was on the weekend, after hours, when the unit went down. I tried calling everyone in the Marlin

area. NO ONE answered their phone. Go figure.Then I called Oasis. Picked up the phone and Levi is on his way to my house! Fixed the problem in less than 5 minutes. Yes! A/c is on again. Thank you Levi. I am a devoted customer now!

read more
Kevin Helm
22:34 27 Jul 22
Braden was thorough, professional, and explained everything to make sure my mother's AC is being maintained well. He

definitely gave me peace of mind. Highly recommend!

read more
Felicia Stampley
16:19 06 Jul 22
Levi Hanson was very professional and quick to answer any questions we had while he was here! He arrived and promptly

got to work to figure out the problem! It turned out the capacitor went out! He fixed that by grabbing one off his truck and we now have a working AC! Yay no more melting in the Texas heat ! Thank you Oasis!

read more
Reg Mob
14:03 05 Jul 22
Levi Easton from Oasis Heating and Cooling is a true professional. Great Work on my Complete A/C Heating Unit. I like

to thank you very much.

read more
Jason Baca
16:23 21 Jun 22
Jesus was a great, very knowledgeable technician. He was efficient & detailed in inspecting & testing our A/C unit. He

answered all of my questions thoroughly & was very personable. I felt very comfortable with the way Oasis Heating & Cooling conducts business. Thank you Oasis! Customer Service is very important & goes a LONG way with me!

read more
Lorraine Farrell
23:17 09 Jun 22
We purchased a new beautiful ac unit from this Company and they came to fit it today. Levi and Samuel were both

amazing, professional and friendly. Not only did they install our new unit, they created a new space by removing our new water heater and reattaching so that everything aligned neatly in our closet. They were both extremely knowledgeable and efficient, we will use Oasis for all of our future needs and maintenance and cannot recommend them enough! They are also local in Robinson which makes the deal an even better one!

read more
Ashleigh Humphrey
21:18 24 May 22
What an amazing company and even more amazing employee. Levi came out to the house in the specified window and helped

me troubleshoot and AC issue in my master bedroom. He was very thorough and provided me with all details of his work. He was very kind and thoughtful as well in cleaning up after himself, closing the attic back up and not. This is what true customer service is. I am so happy i called Oasis and Levi came out. Thank you for your exemplary customer service!

read more
Terry Neckar
19:58 18 May 22
I called about my A/C stating the condensor unit was not turning on, that it acted as if the problem was a bad

capacitor. The repairman was here within one hour and looked over the system. He found a bloated capacitor in the unit. He gave me a price to fix the problem and I agreed to it. After fixing the system, he checked the pressures and noticed that it was about 3 pounds short of freon. He gave me a price to add freon to the system and I agreed for him to add it. The repairman was here less than one hour and the unit was cooling great. Overall, the price was within my expectations and I was very satisfied.

read more
lRamon Vigil
14:59 01 May 22
They got to us early and we did not have to wait very long. Very convenient. They sent us a text that included a

picture of the tech. The tech Mr. McKinney was very nice, personable and professional. He explained to me exactly what he was doing. Oasis has taken real good care of us over the years!! Highly recommended.

read more
Dennis Thom
18:06 27 Apr 22
If you're cruising Google trying to find a good HVAC Company, stop now and call Oasis. I have both commercial and

residential properties and Oasis takes care of all, including my home. I have used the Waco area "big name" companies and probably 3 or 4 of the smaller locally owned outfits. None of them come close to the type of service and professionalism that Oasis has. I've been using Oasis for about 10 years now and its been a fantastic relationship. They've bailed me out of the heat (and cold) many times.

read more
Kay Holze
16:39 13 Apr 22
Very good service. I highly recommend Steve McKinney as service man. Great job….
kim cross
23:08 12 Apr 22
Very good response, office text and calls keep you up to date, technician was on time and professional, I am confident

our system is ready for summer

read more
Jason Honey
19:38 14 Jan 22
Oasis came out to service our heating system fast and efficiently. Steve was knowledgeable and professional, provided

great service. The entire Oasis team are excellent people and we appreciate their help.

read more
Sharon Blanchard
19:53 16 Dec 21
Oasis is a wonderfully professional company. They take their time and check all possibilities in an effort to ensure

that our system is functioning properly. They are attentive and responsive. I highly recommend them!

read more
The Mizz
18:18 16 Dec 21
They came out to inspect HVAC system & install a fresh air damper. Found there was no need for said damper. Also

anchored the ceiling ducts to ceiling joists as they should have been. All else was good. The guys were great. Their honesty saved me $900!

read more
Kathy Faust
16:03 05 Oct 21
Outstanding service. Tech was friendly, professional, knowledgeable, and efficient. Would definitely recommend this

company.

read more
Therese Monson
19:55 25 Aug 21
Levi was very patie t ,I needed to tuck my dog away in a bedroom while he did the repairs. He diagnosed my problem

instantly and then explained mode about the ave of my system and my options. He got her up and running for right now, and I will ponder the idea of financing a new unit shortly. Very professional and reasonably priced for sure. Also their timing was great! Very little waiting!! Will definitely use them again in the future.

read more
Phyllis Cooley
17:05 12 Aug 21
They were all all super friendly and professional from the lady in the office that took my call to the gentleman that

came out to repair my AC. I would highly recommend this business!

read more
JON RICHARDS
19:27 05 Aug 21
Great company. Great customer service. Would recommend everytime
Phylisia Rendon
22:33 31 Jul 21
Levi returned my "emergency" call within 10 minutes, then got straight to work!!! He was so fast, very diligent,

and had great communication skills! We even signed up for a yearly maintenance contract. So happy with Oasis!

read more
Don Foss
13:26 30 Jun 21
I called after 8pm and actually had a tech answer my call! Excellent service! Jesus answered my call and went right out

to one of my rental properties and got the air going on this very hot night. He made me look like a hero to my tenants. Thanks y'all!!!

read more
William Messier
02:14 23 Jun 21
Justin, Levi and Sammy are amazing. Professional, caring and most of all HONEST!!!!!!! I have found my forever heating

and cooling company. Oasis is an awesome company. Thank you for fixing my ac unit.

read more
scopel469
15:23 17 Jun 21
Called Oasis do to AC not working. I googled this business and went through with using them due to their perfect Google

rating. All this to say I highly recommend this company! Ryan Luna came out and throughly checked the unit and found the issue. He was very knowledgeable and represented this company like it was his own. We are more than happy with the results, prices, and professionalism. We will use and recommend Oasis to any family and friends.

read more
William Hlavenka
03:41 08 May 21
We had our HVAC unit check for the upcoming summer season. The Techician was thorough and very professional. Would

recommend in the future.

read more
B Martin
18:48 09 Apr 21
Eric HVAC technician did a great job getting my ac back in working order!!! Highly recommend Oasis
David Caughenbaugh
18:32 23 Mar 21
My Heat Pump unit was not coming on. So I called Oasis. I have used them several times before. Very courteous and well

knowledgeable. Did not take them long to find the problem. Board and transformer was blown. After replacement parts where installed the Hvac came back to life. Thanks Oasis.

read more
Ed Harrell
22:16 15 Mar 21
Great customer service. Very courteous and respectful of our home.
Elizabeth Mcgaugh
21:57 19 Feb 21
Justin was friendly, professional, & knowledgeable. He came in asked a few questions & completed the job quickly &

efficiently! Great company!

read more
Kent Barnhill
20:31 17 Feb 21
Eric Johson was professional and explained my problem and cost to fix. Would recommend Oasis and Eric Johnson to

everyone. Excellent company

read more
Gene "Griff" Griffith
22:18 15 Jan 21
From start to finish, Oasis H/AC gave me several options to replacing my 20 year old heating and dead cooling system

within my budget and with a quick install. Patrick and Levi answered all my questions thoroughly and all the guys worked diligently to get the system installed while keeping me abreast or their progress and estimated completion time. I made the right choice in selecting Oasis.... thanks again guys!

read more
Zachary Greer
00:19 02 Jan 21
Great service from these guys, would highly recommend. I contacted them after hours and they still responded to me and

helped us get our HVAC serviced super quick. Would for sure use them again!

read more
Daniel McCarty
19:07 04 Oct 20
Oasis was recommended to us by a friend and they lived up to that recommendation. Came out the same day we called.

Unfortunately, our unit was 16 years old and had bit the dust. They presented us multiple options for replacement. Once we settled on a unit, they even squeezed us in to get it installed the next day since they knew we were without air. They were prompt, professional, and just a pleasure to work with. Highly recommend! They will be the only place we use from now on.

read more
Marcus Manning
21:04 16 Sep 20
My wife and I recently purchased a new home in Robinson and we'll just say the experience has been a bit of a Pandora's

Box. The two professionals who performed work with us today were Ryan and Justin. They both made the situation as much of a positive experience as it could be. They were both extremely knowledgeable and each had a great initiative about them. They were courteous, friendly, professional and accommodated well with each new challenge. I would HIGHLY recommend this company to anyone looking for quality assurance and expertise with their HVAC systems.

read more
Storme Moore
15:29 13 Sep 20
Jesus did a great job on our after hours call. He informed us of the issue promptly and was fair and honest. Thank you

Oasis!

read more
Wes Ledbetter
13:54 09 Sep 20
Great service and very professional
Chris Wilson
14:39 08 Sep 20
In June 2019, our condo near Baylor had an HVAC problem. Oasis replaced a defective Chinese "run capacitor" with an

Amrad (USA Made- top of the line) capacitor, which is MUCH better than the original factory capacitor that came with the unit. The Carrier capacitor that came from the factory was made in China and failed after only 5 years. I needed a Carrier dealer because our system was under warranty and the capacitor went bad.I found Oasis on Carrier's website, so I called them and had an appointment within a day. I was pleasantly surprised that they put in a top-of-the-line capacitor without me asking for it (in my experience most AC companies swap out these components with the cheapest parts available, which are usually Chinese made parts). I am sure this part costs a little more but it tells me that they care about what parts go into the units that they service. I appreciate the extra effort and I will not hesitate to call them again for any other issues. The service call was money well spent!

read more
Chris Wilson
02:16 05 Sep 20
In June 2019, Oasis replaced a defective Chinese "run capacitor" with an Amrad (USA Made- top of the line) capacitor,

which is MUCH better than the original factory capacitor that came with the unit. The Carrier capacitor that came from the factory was made in China and failed after only 5 years. I needed a Carrier dealer because my system was under warranty and the capacitor went bad.I found Oasis on Carrier's website, so I called them and had an appointment within a day. I was pleasantly surprised that they put in a top-of-the-line capacitor without me asking for it (in my experience most AC companies swap out these components with the cheapest parts available, which are usually Chinese made parts). I am sure this part costs a little more but it tells me that they care about what parts go into the units that they service. I appreciate the extra effort and I will not hesitate to call them again for any other issues. The service call was money well spent!

read more
Joni Lindsay
06:35 22 Aug 20
Highly recommend. I called to set up an appointment to have my hvac unit looked at. Brian came the same day. My unit

was 20+ yrs. old and my bills were outrageous. I never felt the "salesman hustle". Brian gave me my options. And explained the differences in each. He didn't push the high end. In fact, he talked to me like he were talking to a close friend. I chose to purchase a large system. They came out about 1:30 in the afternoon, replaced the duct in one bedroom and installed the new unit by 5pm. The actual air was only briefly off. Never even got warm in my house and it was 100°+ outside. And the cost was actually LESS than I expected! Win win! Support local business... Call Oasis!

read more
brentron scaggs
16:12 21 Aug 20
Always a pleasure to do business with Oasis. They are very professional, thorough and reasonably priced. This is the

second time in 4 years that they've come to my rescue and I couldn't be more pleased. Oasis is definitely my go to heating and AC repair service for life.

read more
Daisy Sanchez
18:33 18 Aug 20
Super Fast and knowledgeable! Appreciate them coming out so soon and in the middle of summer!Great work ethic and very

professional Thank you!

read more
Donna Dwyer
20:46 16 Aug 20
Thank you for your quick response to get my A/c repaired in this 100 plus degree weather on a Sunday afternoon.

Trenton did a great job! ????????

read more
Jimmie Graybill
19:19 24 Jul 20
Given the pandemic they were very responsive and prompt. I don't know how much time and possibly money they saved me

because of their quick service and knowledgeable technician.

read more
Casey Fitzgerald
18:44 21 Jul 20
Fast and responsive same day service. Very professional attitude and quality of work. Highly recommend using Oasis.
Kathy Faust
01:09 21 Jul 20
Outstanding /quick service, especially for an after hours call in the heat of summer. The repairman, Jesus, was polite,

friendly, and knowledgeable. He located the problem quickly and answered all my questions. I am very impressed with the quality of service I received from Oasis Heating and Cooling. Will gladly recommend them to all my friends.

read more
Meghan Lawrence-Hill
19:34 16 Jul 20
I have had multiple issues with my AC unit that were last minute I was able to call Oasis and somehow they managed to

squeeze me in and get a technician out to my home same day. The technicians themselves either show up early or right on time they're able to pinpoint the current issue and get it resolved before they leave. Would highly recommend to anyone looking for someone to work on their AC or heating.

read more
SB Customs
14:51 16 Jul 20
My outside AC unit went out last night. I have had issues with ants getting in the contactor and shutting that unit

down. Cleaned it at midnight, still not working. Emailed Oasis at 1:00am and told them my situation. I got in touch with them this morning, and although they were busy, they came over and within 15 minutes the tech had my unit back up and running. I know who I'm going to be using from now on! Technician was friendly, the young lady at the office was super friendly and extremely helpful in getting us taken care of. THANK YOU OASIS!

read more
Joe Culverhouse
15:39 14 Jul 20
Ryan was polite and fast. Had our AC up and going in less than an our. This is my time using Oasis and now I will be a

permanent customer. I highly recommend this company to anyone.

read more
Bonnie Casmer
23:23 13 Jul 20
The guys got our air conditioning up and running. They were quick and responsive to our needs. Very important for

senior citizens. Thank you!

read more
Edward Bradford
11:37 10 Jul 20
Oasis Heating & Cooling fit my appointment in on very short notice once my A/C unit went out on a 100 degree day. The

technician called ahead so he would know the problem and would have the parts available to fix it quickly. The technician was polite, on time and took care of the problem fast. The pricing was very fair. I strongly recommend using Oasis!

read more
Terry Neckar
23:09 04 Jul 20
I called about my A/C stating it wasn't cooling very well and it acted like it might be low on freon. The repairman

was here within two hours and looked over the system. He found a pin hole in the evaporator coil that wasn't accessible in order to do a repair. He told me the situation and also stated that the coil was out of warranty and it would be around $1200 to replace the coil. I asked him to put freon into the system and see how long it lasts. Then I would have him do the evaporator coil replacement. The repairman was here less than two hours and the unit was cooling great.

read more
James Grossman
17:19 02 Jul 20
We called Oasis to come out when our A/C stopped cooling. We had another company out about 3 weeks earlier for the same

problem. Oasis responded promptly. Bryan was very thorough and performed some services which should have been by the other company. He explained exactly what he found and what he was doing to fix the problem, then followed up with us the next morning . We would definitely recommend this company for anyone needing air conditioning service.

read more
Jennifer Leard
23:09 20 Jun 20
Called today and we received same day service. The tech Levi was very nice and helpful. Had the air back on very

quickly!! For sure will come back if ever needed. BEDERKA HOUSEHOLD

read more
Cameron Carrizales
15:33 15 May 20
Fast response on short notice. New parts were American made and were reasonably priced. Fast installation, great work!
New Man
14:44 30 Apr 20
Called Oasis and they took care of me the next day(I called at 5:45pm the day before). Justin came out and explained

what he was seeing and how to fix it then fixed it. Excellent work and will use again. Do not hesitate.

read more
Lewis Helt
22:40 19 Apr 20
John was very informative and took the time to address all my concerns and answer all my questions. I was blown away by

the level of expertise and professionalism. My go to guys from this point forward.

read more
liz Helms
19:48 09 Apr 20
Eric's is a fantastic job! He was extremely respectful and nice. He was quick and thorough and made sure I was aware

of the issue going on; my a/c was blowing out hot air and it was a pain to say the least but he got it all fixed and cooling in less than 40 minutes!!! Would most definitely recommend him to everyone having an a/c or heating problem !

read more
Elizabeth Black
21:17 23 Mar 20
Thank you for the fast response and quick installation on our new ac. Its always hard to make quick decisions when old

units die but you presented all pur options with no pressure. Then when we choose your installation was faster then expected. We are now loyal customers.

read more
Mike Byron
20:59 04 Mar 20
Quick to return text, calls or emails. Great consultation on the phone too for my service
Susanne Nemmer
02:02 21 Feb 20
I called Oasis on a prayer after a Google search. Back story....The heat had been out in my house all day on a

43° day as I waited on another service company (whom shall remain nameless here). That companies technician came and left after 10 minutes of looking at my unit and said he couldn't figure out the problem. At 4:30pm he was gone and the internal temp in my house was a crisp 57°. I called Oasis and like I said, with a prayer that they would even come on short notice. I had Eric the technician at my house in 45 minutes, and the problem diagnosed (a transformer) and repaired in an additional 30 minutes. The over time charge was reasonable and the warm air flowed instantly. Could it be my prayer was answered?Oasis is definitely a service company worth praise. Susanne Nemmer

read more
Kim McCall
20:56 11 Feb 20
Always excellent service and professional technicians! I would highly recommend Oasis.
Kevin Austin
19:21 11 Feb 20
Eric has done a great job every time he has come. We have been very pleased with the work, communication and

professionalism.

read more
Jaclyn Guerrero
01:08 18 Jan 20
Eric came out to fix our heater and he was very helpful and professional in answering all our questions and concerns.

He went the extra mile in making sure everything was working properly and I would recommend them to anyone and everyone I know. Thank you Eric for doing such a wonderful job and taking pride in what you do. This company is very lucky to have you as an employee.thanks again, Joe and Evelyn Guerrero

read more
Kyle Rowlee
02:30 29 Aug 19
Gary and his team did an awesome job on installing our new outside hvac unit. Great customer service, knowledgeable

staff, and walked us through every step. Highly recommend!

read more
Roshni Patel
14:30 14 Aug 19
The guy was extremely nice and helpful but I called the company bc I didnt know why the water was leaking, and I got

charged $86 just for them to come out and tell me it's not a HVAC issue. 10 min job and paid $86 and then I have to pay someone else to fix it.

read more
David Steeley
01:49 25 Jul 19
Jonny came out promptly and provided our AC service. The company has integrity, they will not try to up-sell you into

something you don't need. They will install anything you want. Jonny provided great customer service and they have my business for life.

read more
Alicia Williams
17:44 24 Jun 19
Brian with Oasis, was amazing. He wouldn't give up until he figured out our problem. Thank you for your hard work.
Lisa Balderas
18:15 19 Jun 19
We had water coming up through the carpet and could not find the problem so we called Oasis Heating & Cooling to come

look at our unit. They came out that day ( so awesome ) and it turn out to be the condenser Brian Stuckey took care of it and kept us in the loop the whole time. He was very friendly and helpful.

read more
Brittany Rodriguez
01:58 09 Jun 19
John came out and fixed our a/c. Was a fast response and a great guy. Will recomend oasis to all my friends.
Roger Jordan
01:54 09 Jun 19
John was excelent on working on our air conditioner. He was very professional, and will recomend oasis.
Karly Latham
18:20 03 Jun 19
Quick response, friendly, and professional! I also really liked that they texted a photo of the technician coming.
Dawn James
15:28 03 May 19
Oasis was able to fix my A/C Unit SAME DAY. Knowledgeable, friendly, and very reasonable in price. Awesome first rate

service!!!!

read more
Tiffany Love
01:42 02 May 19
John does fantastic work! He was extremely knowledgeable and respectable. Great neat and clean work. Will recommend

using Oasis Heating and Cooling for all your A/C needs.

read more
polow mobtv
21:06 01 May 19
daryl brown
13:48 01 May 19
Love this company fast and good service!!!
Jim Sciascia
00:04 10 Mar 19
Oasis is a great family own company. They come when you need them day or night. My Teck Eric was hepfull and very

knowledgeable about my unit and did an outstanding job. I use to use that other company (LP) but I moved over to Oasis and have been very satifiied with the change. They don;t try to sell me stuff that I don't need and my A/c unit has been running better then ever since I change over to them. So what are you waiting for come over to Oasis and get the best for less. James Sciascia

read more
Ashley Casper
15:24 22 Feb 19
Oasis has provided us with amazing services on numerous occasions. They have gone out of their way to fix our heater

several times to make sure that we never had to go with out. I will never use another company! They are great for commercial and residential!!!! Make sure to use them for all of your heating and cooling needs!!

read more
Megan Miller
21:09 17 Aug 18
I've had the pleasure of doing business with Oasis for close to 15 years; I use their service at my own home and

highly recommend them to my friends and family. Gary Sims & crew thank you for taking care of me and my large extended family.

read more
Nate Landreth
01:01 31 Mar 18
I highly recommend Oasis for any HVAC endeavor.I have been building in the Waco area for over 10 years and Oasis has

been my go to for HVAC for the last 8 years. Once you find someone that cares as much about your success as their's, you must hold onto them.I have used Oasis on multi-family, single family new construction, remodels, wall units in garages, and even added an entire floor and AC unit to an existing single-story home. On that project, they of course fixed all the mistakes from the other company that installed the unit downstairs while they were there installing the new system for upstairs. Homeowners were much more happy with airflow after we left. On top of that, you would never know the house wasn't 2 story to begin with.Gary and the team are there from the design all the way to servicing the units years later. I have always felt like they are on my side. They have a depth of knowledge and way of looking at things from future perspective. Building houses and working with multiple clients can be a daunting task, but I always know I can count on Oasis to get it done.From a business standpoint, as a business owner, I see the investment in technology, processes, and training that Oasis commits to and IT PAYS OFF. I know when they will be there when they say the will be, because they actually can schedule well. I can call 2 weeks out and they can tell me what day exactly will work, and actually be there.Just look at the pictures.... if the job is this clean... just think about how efficient and organized the business is.Oasis truly does care about the success of the project, being on time, and under budget. MyCompany and I thank Oasis for a JOB ALWAYS WELL DONE!

read more
Nate Landreth
16:24 30 Mar 18
I highly recommend Oasis for any HVAC endeavor.I have been building in the Waco area for over 10 years and Oasis has

been my go to for HVAC for the last 8 years. Once you find someone that cares as much about your success as their's, you must hold onto them.I have used Oasis on multi-family, single family new construction, remodels, wall units in garages, and even added an entire floor and AC unit to an existing single-story home. On that project, they of course fixed all the mistakes from the other company that installed the unit downstairs while they were there installing the new system for upstairs. Homeowners were much more happy with airflow after we left. On top of that, you would never know the house wasn't 2 story to begin with.Gary and the team are there from the design all the way to servicing the units years later. I have always felt like they are on my side. They have a depth of knowledge and way of looking at things from future perspective. Building houses and working with multiple clients can be a daunting task, but I always know I can count on Oasis to get it done.From a business standpoint, as a business owner, I see the investment in technology, processes, and training that Oasis commits to and IT PAYS OFF. I know when they will be there when they say the will be, because they actually can schedule well. I can call 2 weeks out and they can tell me what day exactly will work, and actually be there.Just look at the pictures.... if the job is this clean... just think about how efficient and organized the business is.Oasis truly does care about the success of the project, being on time, and under budget. MyCompany and I thank Oasis for a JOB ALWAYS WELL DONE!

read more
Andrea Pina
02:58 15 Feb 18
All I can say is good job guys! Thank you for getting my dad's heat figured out. You guys were Johnny on the spot even

on Saturday for him. We appreciate the great work and professional response and service.

read more
Jason Pina
20:32 12 Feb 18
By far the best HVAC company!!!! Gary and his team responded same day when my unit stopped working. Due to the age and

condition of the unit we decided to replace. They did not hesitate and jumped right in even on Saturday. My air was back on same day and could not be more appreciative of the work and care they took of my home. I will be recommending them to all my friends and family. Thanks Oasis for being there.

read more
Donna Hollingsworth
12:40 12 Feb 18
I have been using Brody since before he started Oasis Heating and Cooling. Everyone is very polite and professional.

This business is ran very efficiently. Even in emergencies they respond very quickly. During this last cold snap our heater went out they were there with in three hours of me calling! Highly recommended!!

read more
Sheila Payne
20:07 10 Feb 18
Love that your local. And I voted you on locals love us. It's convenient when I need air conditioning fixed. Staff is

very friendly.

read more
Terry Wall
13:10 10 Feb 18
Excellent prompt service and super friendly staff! Use these guys and you'll feel like you have family in the AC

business! Call Gary and staff for all heating and AC needs.

read more
Angie Coleman
16:26 19 Dec 17
We have used Oasis for all of our heating and cooling needs for years, and they have always been fast, reliable and

honest. Today Chris came promptly, and was able to diagnosis and repair an issue with our heater. I was afraid we would not have heat when the next cold front hits, but he fixed us right up! Gary always follows up after appointments to make sure we were well taken care of.

read more
Next Reviews
Write a review