Healthy Home
REME HALO®
The award winning REME HALO® in-duct air purifier reduces odors and air pollutants by purifying every cubic inch of air that your central air conditioning system reaches. It is effective against all three categories of indoor air pollutants: Particulates, Microbial and Gases. You can now reduce common allergy triggers from particulates such as pollen, mold spores, dander and dust. Thoroughly tested to reduce airborne and surface bacteria & viruses, such as MRSA, e-coli, and Norwalk, to name a few. And, say goodbye to odors from cooking, pets, dirty socks, diaper pails, and musty rooms. The REME HALO® is like bringing fresh outdoor air inside without ever having to open your windows.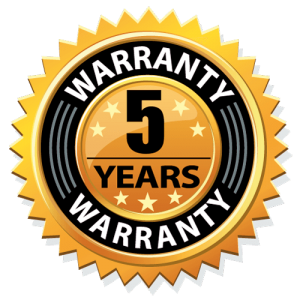 AccuClean™ Whole-Home Air Filtration System
A system that works smarter.
Certificated asthma & allergy friendly® by the Asthma and Allergy Foundation of America
PRODUCT HIGHLIGHTS
Removes up to 99.98 percent of allergens from the filtered air
Catches particles down to .1 micron in size
Eight times more effective than the best HEPA room appliance
100 times more effective than a standard one-inch throwaway filter or ionic-type room appliance
Delivers cleaner air and more of it
Reusable filter can be cleaned by vacuuming
BLU QR® UV Stick Light
A system that works smarter.
Keeping your HVAC coils clean from mold and mildew growth is easy with RGF's patented, high quality BLU QR® UV Stick Light! BLU QR® features our exclusive quick-release lamp, which requires no tools for the lamp replacement. It comes standard with four easy-to-install mounting options right in the box, including the magnetic mount, through panel mount, bracket mount and direct mount. RGF's BLU QR® is undoubtedly the premier UV stick light technology and is far superior to anything offered in the industry today.
The patented BLU QR® economically provides UV light disinfection and protection to the AC coil surfaces from bacteria, viruses, mold and mildew growth and odor. This results in a cleaner and more efficient energy-saving system.