Commercial HVAC Service and Repair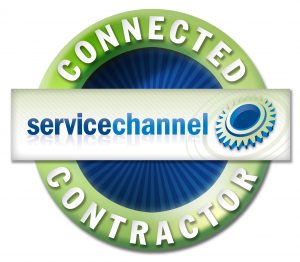 We understand how HVAC system performance impacts your business. A professionally installed and well-serviced HVAC system significantly lowers energy bills, and minimizes downtime while reducing repair and replacement costs to a bare minimum. But that's not all. Extensive studies on working environments have shown that comfortable working spaces – credit to optimal HVAC systems – increases workplace productivity and reduces employee stress. These benefits are replicated across all commercial spaces including hospitals where infections fall and learning institutions where test scores improve. You can harness these benefits regardless of your business size.
At Oasis heating and Cooling, we provide a full array of Commercial HVAC services encapsulating sales, maintenance, and repair. Our highly trained and experienced technicians are always ready to attend to your unique needs at a moment's notice. Our technicians are trained and qualified in all types and brands of HVAC systems. Regardless of the make or model of your system, you can trust that we will provide objective, customized and consultative advice leading to an affordable, easy to maintain and efficient HVAC system.
High-Efficiency Commercial HVAC Solutions
When you are looking for the highest quality HVAC solutions offering maximum comfort and optimum efficiency, look no further than our selection of expert-recommended equipment. Whether it is for a new commercial space as an upgrade or replacement, you are guaranteed to find your best pick. All units are carefully sourced from leading brands to ensure quality, value for your money and sustainable performance. Our factory trained, highly knowledgeable and friendly experts will take your unique circumstances into consideration and carefully take you through the thousands of available solutions. We will recommend the best-suited solutions for effectiveness and efficiency. Our experts will install your new system with strict adherence to manufacturer guidelines and in accordance with industry best practices. You can trust our products and professional installation to guarantee a comfortable commercial space for a long time.
Preventive Commercial HVAC System Maintenance
The leading cause of HVAC breakdown and malfunction is faulty or delayed maintenance or complete lack of maintenance. We cannot overstate the effect of such failures both physiologically and financially. To ensure that your commercial space remains comfortable and at peak productivity all year round, you need to have periodic inspections on your HVAC system. At Oasis Heating and Cooling, we offer convenient, hassle free and thorough maintenance service to keep your HVAC operating smoothly and efficiently for maximum comfort and cost-efficiency.
Pertinent to our business objective, we guarantee consistent efficiency and comfort through our custom tailored service contracts. This contract takes to account your unique needs, space and the equipment available with a choice between Silver and Platinum, Monthly and Annual Plans. We also give recommendations on how you can improve the energy efficiency of your HVAC system so as to keep your utility bill as low as possible.
Friendly and Top Quality Commercial HVAC System Repair Service
Regardless of the type or brand of equipment you have, our extensively experienced experts have worked on it before and you can trust that we will repair it correctly. We have the technical know-how and industry experience to diagnose, adjust and/or repair heating and cooling systems from all leading manufacturers – all at a moment's notice. Furthermore, with the platinum plan service contract, you will not incur any overtime charges for our repair services. Our technicians are professional, highly knowledgeable and very friendly. Contact us today to learn more.