AccuComfort™ Platinum 20 Heat Pump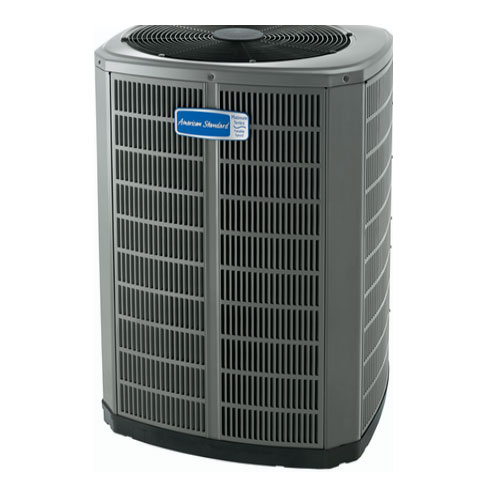 Our AccuComfort™ variable-speed heat pumps work smarter to maximize home comfort at a lower operating cost.
A wider operating range allows our AccuComfort™ system to remain operating when competition's products are cycling on and off.
Consistent with ½ degree in 1/10th of 1% increments, so you get the comfort you set and the AccuComfort™ technology does the rest.
An AccuComfort™ system can improve heating capacity by as much as 20%.
The lower compressor modulation and fan speeds yield amazingly low sound levels and max out the benefits of AccuClean™ technology giving you the advantage of offering the cleanest system available.
Built with quality materials, innovative features, durable construction and backed by our independent American Standard Dealers to ensure your multi-stage heating and cooling system provides you with dependable comfort for years to come.
Warranty
For information on limited warranty terms for your existing product, please refer to your owner's manual orclick here for a copy of our warranty booklet. Your local dealer can provide a copy of your owner's manual.Find your local dealer.
Beginning May 1, 2009, Registered Limited Warranty terms are available if the product is registered within 60 days of installation. Registration can be completed either online at americanstandardair.com or by calling 800-554-8005. American Standard Heating & Air Conditioning's Registered Limited Warranty terms on this product include:
12-year limited warranty on compressor
10-year limited warranty on outdoor coil
10-year limited warranty on internal functional parts
If the product is not registered within 60 days of installation, American Standard Heating & Air Conditioning's Base Limited Warranty terms will apply.
An option to purchase transferability of your Registered Limited Warranty is available. Visit ourWarranty + Registration page for more information.
Optional Extended Warranties available. Extended Warranties can pay for labor and other costs not covered by manufacturer's limited warranty.
Ask your dealer for full warranty information at time of purchase. Warranties are for residential use only, some exclusions may apply.