Carrier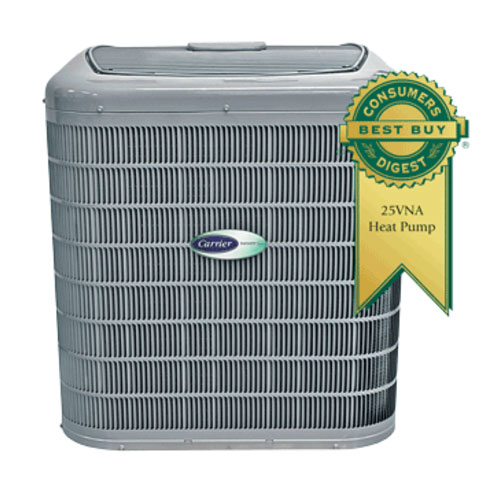 Infinity® 20 Heat Pump With Greenspeed®intelligence 25VNA0
The Infinity series heat pump with Greenspeed intelligence is the first of its kind. No other ducted, air source heat pump can beat its 13 HSPF rating for heating efficiency. It's a winner too, when it comes to cooling. But perhaps the biggest story is what it can do for your home comfort.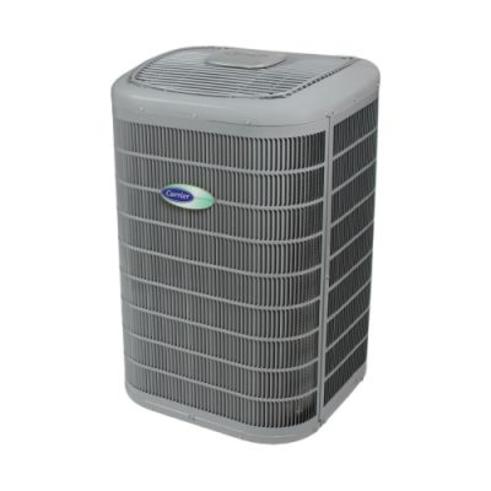 25VNA8 Infinity® 18VS Heat Pump
The Infinity 18VS heat pump is different in a lot of ways. It offers variable-speed compression that can step down in 5 stages to as low as 25% of its capacity. That's huge from a comfort perspective. The ability to run in lower speeds most of the time makes it quieter and more adept at removing humidity in the summer.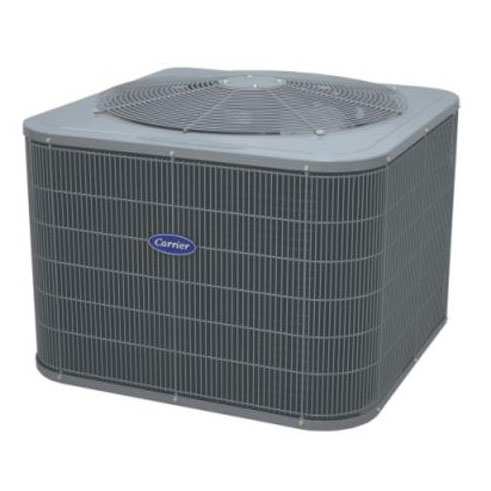 25HCB6 Performance™ 16 Heat Pump
The 25HCB6 boasts cooling efficiencies of up to 17.5 SEER . Like other Carrier® heat pumps it's designed to be Hybrid Heat® system compatible to help you save on heating costs in winter too. But this Performance 16 model also goes that one step further to give you two-stage compression for added comfort and quiet.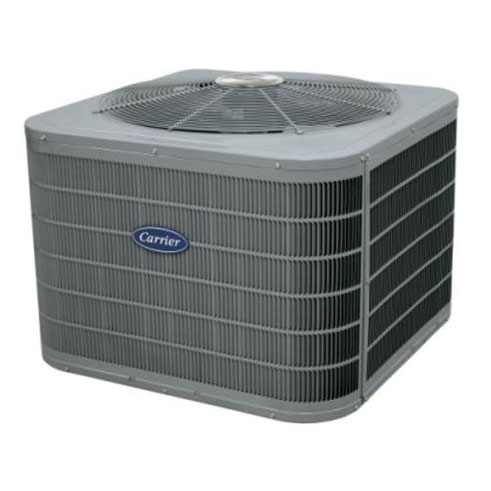 25HBC5 Comfort™ 15 Heat Pump
Comfort series heat pumps are designed simply to be reliable, efficient and affordable. As a heat pump they give you the benefit of summer cooling along with cooler season heating. This very affordable Comfort series model offers efficiency high enough to be ENERGY STAR® qualified.